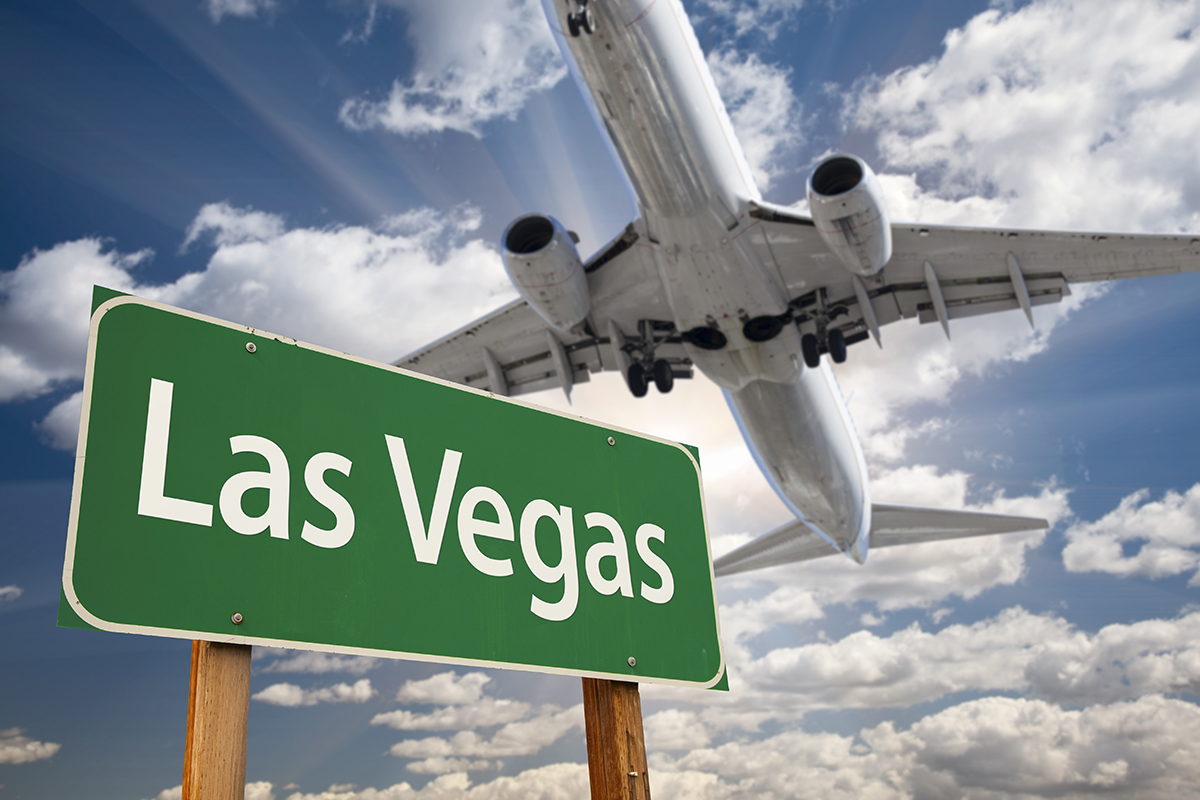 The mere thought of coming to Las Vegas should have your heart racing and endorphins flowing freely. This city is one of the most iconic cities in the world. It's just simply impossible to have a bad time here. However, there a few things you should know before coming. We've curated the following list to make sure your trip here is as memorable as the ones you've heard.
What to Wear
When you're gearing up for a night out on the town, the maxim should be dress to impress. Veer towards the smart and sophisticated and try to avoid anything too flashy. The vast majority of the clubs have a dress code that can be described as "fashionable upscale attire." This means no hats, sandals, sneakers, ripped or baggy clothing, or athletic wear.
For the daytime activities, bring a swimsuit; Vegas pools like to party all year round. Bring a light jacket with you. Yes, we know it's the desert, but casinos like to overcompensate by blasting the AC inside. Never be without a bottle of water and sunscreen. You'll probably do quite a bit of walking, so it's crucial you stayed hydrated and protected from the fierce desert sun.
Ask for a Room Upgrade
The majority of hotels in Las Vegas will upgrade your room if they have one available. It never hurts to ask! Inquire about a complimentary upgrade with the rep at the front desk. Just be sure to tip generously if they accommodate you.
Drink for Free
Never buy drinks at the casino. Let me repeat this: never buy drinks at the casino. If you do any gambling, there's no need to purchase cocktails at a casino bar. The casinos provide free drinks to those gambling. It is far cheaper to plunk down a couple of dollars worth at the slots than it is to buy a drink.
Las Vegas Escorts
The City of Sin was not meant to be enjoyed by your lonesome. It has far too much to offer for the adventurous soul. Life is far too short for that! What do you want? A superb dinner? An unforgettable night out on the town? Or maybe just somebody to share a moment with?
All of these – and more – can be yours. When you choose one of the professional and independent escorts listed and verified in Las Vegas, you will discover the best that Las Vegas has to offer.
Walking Distance
Distances in Las Vegas are much further than they appear. The Strip itself is four miles long. The buildings are so close together, that what may not look far, trust us, it is. Before you know it, you may find yourself two miles out from your starting point with the sun beating down on you. Which we can all agree is a terrible way to spend your time in Vegas. Instead, use the walkways located inside and outside the casinos. There's also the tram and the Las Vegas Monorail system. There's nothing like moving from place to place in air-conditioned comfort!
Player's Clubs
If you plan on gambling, whether it's the penny slots or throwing down stacks at the blackjack table, sign up for your casino's player club. It's a fantastic way to receive discounts on shows, restaurants and more. Everywhere you lay down money, swipe your player's card. Build up enough points, and you might earn your way back to Vegas!
Off the Strip
You might not know this, but there's more Las Vegas than the Strip. Venture out of your amenity-filled hotel and head towards some lesser known -but equally fun- destinations. Ask the locals about new bars and restaurants only they would know about. Head downtown to the Fremont Street Experience or Container Park. Hit up the Neon Museum or the Mob Museum for some Insta-worthy pics.
Peak Dinner
Sometime after 6 PM and before 8 PM, lines for dinner get unmanageable, If you're flexible, and if you're on vacation you better well should be, avoid peak dinner time. Instead, head out between 5-5:30 and 8:30-9 pm. This is even truer if you're hitting up the buffet. Remember, time lost waiting in line is time you don't spend partying.
We have one more piece of advice for you: don't stay too long. The high energy and heat of Sin City can break just about anybody. Instead, always leave yourself a reason to come back.
We'll be waiting!
https://hotvegasbabeslv.com/wp-content/uploads/2018/08/logo-1.png
0
0
Supportadmin
https://hotvegasbabeslv.com/wp-content/uploads/2018/08/logo-1.png
Supportadmin
2018-06-22 11:20:06
2018-06-07 09:33:09
Before Vegas: Things to Know Before Coming to Las Vegas