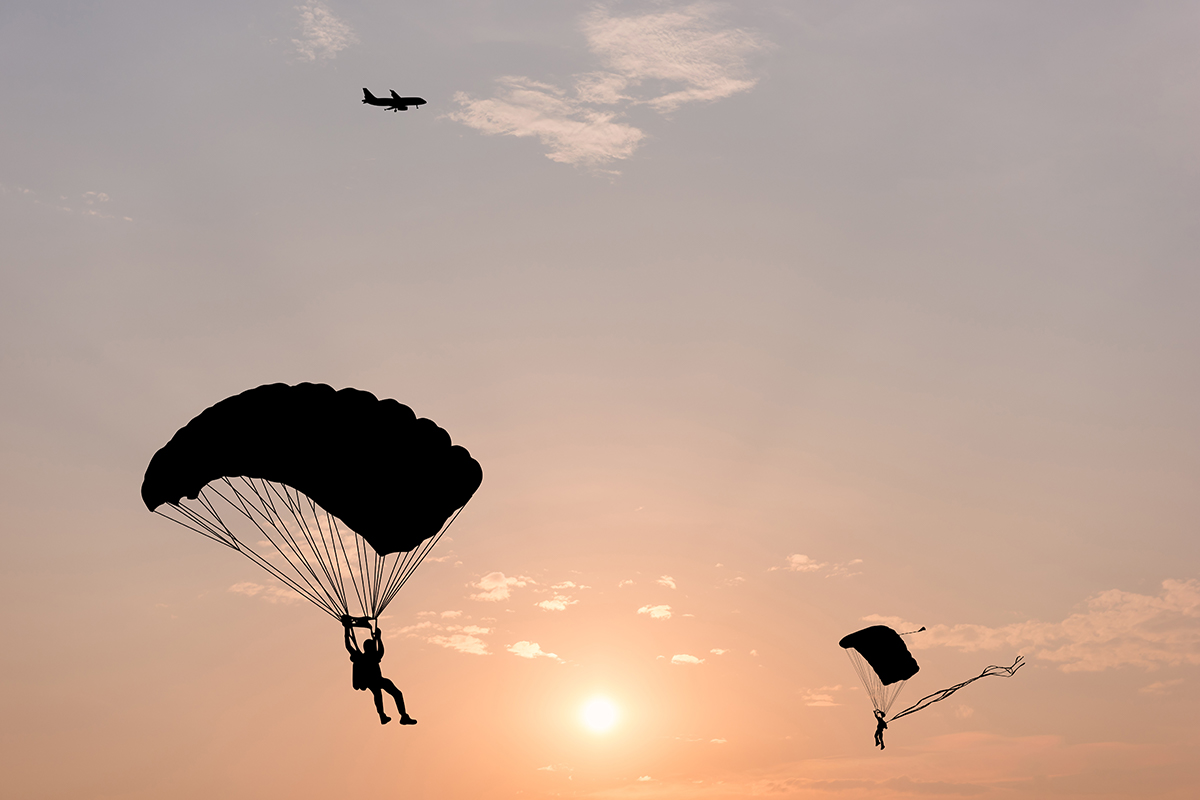 People come to Las Vegas for many reasons. For some, it's the gambling. For others, it's the world-class hotels and restaurants. But if the thought of any of this makes you yawn, well, you're in the right kind of company.
If you couldn't care less about pool parties and DJ's, then read on. These are some of the most extreme experiences you can have in Las Vegas.
Exotic Car Driving Experience
Speed limit? What speed limit?! Get behind the wheel of your dream vehicle and just forget about the legal speed limit with an exotic car driving experience in Las Vegas. At the Las Vegas Motor Speedway, get ready to put the pedal to the metal. You'll receive a short safety orientation and then take a passenger test drive in a  Porsche Cayenne GTS to familiarize yourself with the track. Then, choose from the supercar of your choice:
Ferrari F458,
Lamborghini Huracan LP610
McLaren 570s
Nissan GT-R
Ferrari F430 F1
Porsche 991 GT3
Corvette C7 Z06
And more!
Hit the gas and feel the rush! There are no speed limits here.
Skydiving
Nothing gets your adrenaline pumping like free falling at 120 miles per hour. Experience the thrill of skydiving in Las Vegas! Before you make the jump, you'll be fitted for a harness and jumpsuit. An instructor will debrief you on safety and equipment. Then, you'll fly over Las Vegas and enjoy the anticipation as you gaze at the activity on the Strip. When the plane reaches jumping attitude, a final equipment check ensues. If this is your first time, you'll latch on to your skydiving instructor for a tandem jump. When the doors open, prepare to leap and embrace the feeling of weightlessness.
Total time in the air? 45 seconds. The thrill? Lasts you a lifetime.
Indoor Skydiving
Now, if you don't see the need for jumping out of a perfectly good airplane, then enjoy an indoor skydiving experience in Las Vegas. It will feel precisely like free falling, minus the need for a parachute. You'll hang suspended in a wind tunnel while you whip and turn weightlessly. The airstream lifts you skyward and gives you 3 minutes of uninterrupted flight time.
You don't even have to worry about the weather.
Machine Gun Experience
Prepare to take aim with a military gun experience in Las Vegas! When a military Humvee cruises up to your hotel, jump in for the ultimate shooting extravaganza. But don't worry, safety is a priority with professional instructors and available ear and eye protection. A range safety office will start things off with a debriefing before you enter the gun range. Get ready to pick from your choice of weapons:
Glock 17
Uzi
AK-47
MP5
M4 assault rifle
12-Gauge shotgun
And more!
Now see that paper target off in the distance. Empty your magazine and put as many holes in it as you can. Then, take it home and show it off to all your friends.
Happy shooting!
Air Combat Experience
Do you remember Top Gun? Here's your chance to make all of your pilot dream come true. You'll climb aboard a stunt plane and enjoy adrenaline-pumping aerial experience over Las Vegas! Best of all, there's no flight experience necessary.
If you're ready to try the ride of a lifetime, head to Sky Combat Ace located a short 20-minute drive south from the Las Vegas Strip. Here, you'll choose your flight path:
Operation Recon
The Afterburner
Top Gun Experience
They include everything from just enjoying the view or getting into an aerial dogfight. Get ready to pull the trigger and feel the G's!
Just don't pass out.
Heavy Equipment Playground
Remember a more innocent time, when you could play with your construction trucks in the sandlot? Yeah, neither do we. But this is your shot at making it come true anyway. Get ready to operate some heavy machinery at Dig Las Vegas! You'll be able to get behind the controls of a bulldozer and an excavator. Dig up some trenches, stack 2,000lbs tires, and shovel massive mounds of earth.
And no, the machines don't transform into giant robots.
Las Vegas has an unforgettable experience for just about everybody. But these are not for the faint of heart. Experiment at your own risk – if you dare!
Have you tried any of these extreme experiences? Did any of them make you wet your pants? Let us know in the comments!
https://hotvegasbabeslv.com/wp-content/uploads/2018/08/logo-1.png
0
0
Supportadmin
https://hotvegasbabeslv.com/wp-content/uploads/2018/08/logo-1.png
Supportadmin
2018-07-06 06:00:02
2018-06-07 14:45:50
Extreme Vegas - Best Extreme Experiences in Las Vegas